8th December 2014
Revival System – Most Authentic Timber Look Windows
Our all new Revival System is a real breakthrough in combatting the ageing of old timber windows.
Many of our customers are real stalwarts of the traditional timber window, the real and authentic timber windows, that need painting over and over, especially in south facing areas. However when they come and see what we are offering, with our Revival System especially incorporating our FlushSASH with the unique deep bottom rail we can convert them!
Why spend hours of labour on filling and painting old windows, only to have to do it all again the following year, when you can have PVCu windows fitted, that offer the most authentic timber look on the market today!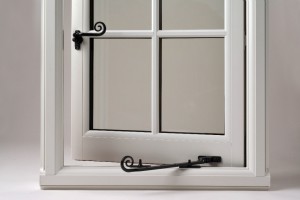 With our new Revival System, we have spent immense time on research to create a window that is thermally efficient, offers top security, yet also looks amazing! You will not be disappointed; you only need to look through one of our brochures to see the time, detail and quality we put into our products here at PlatinumNRG.
So back to the Revival System – an amazing and totally innovative product that will give you the following detail to your windows:
A choice of 4 window sash types, including the unique FlushSASH, launched by PlatinumNRG around 2 years ago, SlimSASH, our slimmest window sash, as well as our traditional Sculptured & Chamfered sashes used in our regular casement windows .
There are many colours available to incorporate into your new windows, including whitegrain, rosewood, oak, chartwell green, black and white, with white for the interior side of the windows, to give you more light into your home.
There is a classically proportioned deep sculptured edge frame plus transoms and mullions that are mechanically jointed to replicate traditional mortise and tenon joints.
For that final attention to detail, the whole window sits on a new deep cill, faithfully replicating the traditional timber design including an authentic throat drip detail.
So along with the top security and thermal efficiency you get with any of PlatinumNRG's windows and doors, with the Revival System you will also see an amazing period look window that will be completely low maintenance and look stunning.
As advertised in some of the top Home online publications.